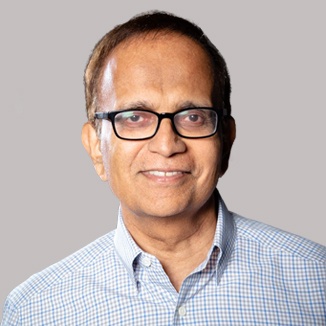 Kumar Mahadeva
Founder & Former CEO, Cognizant Technology Solutions; Board of Directors, Antuit
Kumar Mahadeva serves on Antuit's Board of Directors. He is the founder and a managing partner at Kubera Partners LLC and an operating partner at GRS Partners.
Kumar founded Cognizant Technology Solutions in 1994 and served as Chief Executive Officer until 2004. He was the catalyst behind the company's accelerated growth and ranking as one of the fastest growing global technology companies.
Previously, Kumar served as chairman of Dun & Bradstreet for India and China and led the company's business development in the region. He has held senior management positions at AT&T, McKinsey, and the British Broadcasting Corporation in London.
Kumar holds a Master's in Electrical Engineering from Cambridge University and a Masters of Business Administration from Harvard Business School.