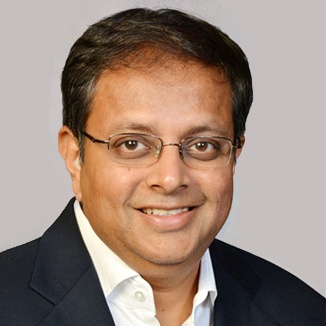 Neeraj Bhargava
Co-Founder and Chairman of the Board of Antuit, Executive Officer of Zodius
Neeraj Bhargava is Co-Founder and Chairman of the Board of Antuit, Executive Officer of Zodius.
He is actively involved in strategy and talent management at Antuit. He is the founder and Chief Executive of Officer of Zodius, the lead investor in Antuit. Prior to Zodius, Neeraj was the co-founder and Chief Executive Officer of WNS. The company was listed on the NYSE and achieved a peak market cap of $1.5 billion. He previously served as Managing Partner of eVentures an internet incubator and startup investor in India. Neeraj was an initial investor in multiple startups including MakeMyTrip (NASDAQ), NetMagic (sold to NTT), Customerasset (evolved into India-listed FirstSource) and Mentorix (sold to LionBridge).
Neeraj previously served as Principal at McKinsey & Company and was the founding team member and leader for the McKinsey Knowledge Center.
Neeraj holds a Master of Business Administration in Business and Economics from New York University. He earned a Bachelor of Arts in Economics from St. Stephen's College, New Delhi University.