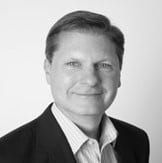 Randall Beard
Former Proctor & Gamble Managing Director and Nielsen Global President
Randall Beard is a leading and award-winning Independent Director, Board Member, and C-Suite General Management executive. Known for his expertise in digital marketing, predictive analytics, and new product innovation, Beard's focus is on marketing services and consumer products.
Beard held roles of increasing responsibility in Marketing and General Management at Procter & Gamble, American Express and UBS, working all over the world. He then led Nielsen's global advertising effectiveness measurement and BASES businesses, prior to joining performance marketing platform Cardlytics as Group President. Beard currently holds Independent Director Board, Senior Advisor and Advisory Board roles at multiple technology, financial and services companies.
Beard earned his B.S. in Marketing from the University of Tennessee and an MBA from the Darden School at the University of Virginia.