Pair bring decades of experience and leadership to new roles
DALLAS June 16, 2021 - Antuit.ai, the leader in SaaS AI solutions with the most accurate demand forecasting and advanced omnichannel inventory optimization for supply chain, merchandising and marketing, named Sivakumar Lakshmanan and Yogesh Kulkarni as Co-CEOs, succeeding Craig Silverman, who left the company to take a new position.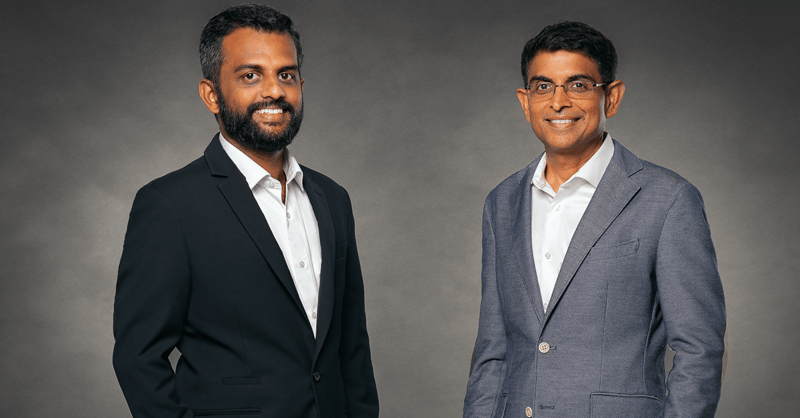 "Siva and Yogesh have played key roles in Antuit.ai's success as business unit leaders and Co-COOs, working together for the past six years to build great AI SaaS products and attracting leading retail and CPG customers from around the world. Both are heavily involved in all aspects of managing the company, so this is a logical move that will keep the focus on company growth and success," said Neeraj Bhargava, Chairman of the Board, Antuit.ai. "We also want to thank Craig Silverman for his help transitioning Antuit.ai to a product company and positioning it for future growth."
Yogesh Kulkarni was most recently COO of the Merchandising and Marketing business unit at Antuit.ai. In 2007, he co-founded Prognos, a boutique retail and consumer brands-focused advanced analytics firm. Prognos served clients like PepsiCo, MillerCoors, Nike, Adidas and Sobeys in the areas of price optimization, demand forecasting and personalization, and was acquired by Antuit.ai in 2015.
"We are extremely proud of our unique innovation-driven culture that makes Antuit.ai a great place to work for the best brains in the industry for building AI products. We want to build on this strong foundation to make Antuit.ai the most innovative AI software company for Retail and CPG industries," said Kulkarni.
Sivakumar (Siva) Lakshmanan was previously COO of AI Forecasting and Supply Chain at Antuit.ai and before that was a leader for supply chain analytics at IBM Global Consulting Group, responsible for solution sales and implementing enterprise supply chain.   
"Relentless focus on continued value creation for our customers using innovative AI products has been the cornerstone for Antuit.ai's success and growth. More than ever we are committed to leveraging AI and technology to help our customers do more with less as they navigate their transformation journey towards sustainable, responsible and successful enterprises.," said Lakshmanan.

About antuit.ai
Antuit.ai is the leader in AI-powered solutions for Forecasting and Merchandising, empowering world-class retailers and consumer products companies to digitally transform their businesses and achieve substantial business results. To learn more, visit www.antuit.ai.
Media Contact:
Mary Pitzer
antuit.ai
+1 214.618.0939
mary.pitzer@antuit.ai