It's a Vicious Cycle
Growing up, whenever my best friend was down, he'd warmingly joke, "It's a vicious cycle." Matt, my best friend, realized that one problem could quickly spiral out of control.
He'd forget his homework assignment; therefore, he was held after school.
That made him late for football practice, and then he would run the ½ mile to the field.
Since he was late, he'd do sprints in full pads.
Now tired and frustrated, he lacked energy and focus.
From his perceived lack of effort, his coaches would question his commitment.
And when he did get home, he'd receive a lecture from his mom as nothing stays hidden in a small town.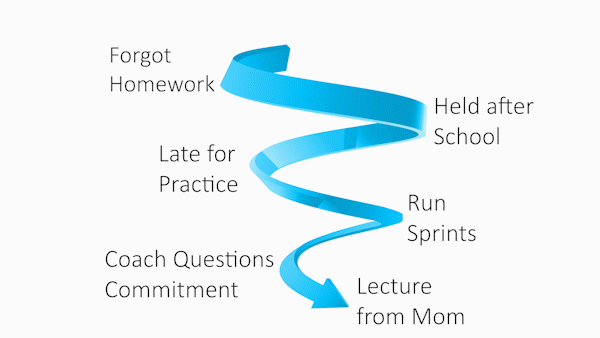 It was a vicious cycle. But Matt learned he could break the cycle if he anticipated what was coming and addressed it ahead of time; instead of only dealing with it when it occurred. These weren't easier alternatives, they were better alternatives.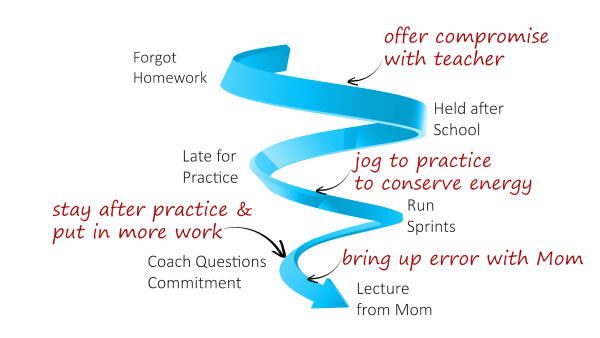 Fashion's Vicious Cycle
COVID sucker-punched fashion retailers creating their vicious cycle: closed stores, skeleton crews, enhanced safety protocols, consumer demand shifts, skyrocketing digital orders, new fulfillment options, declining revenue, and compressed margins.

The immediate future is not bright. McKinsey reported that fashion sales in 2021 will be 5-15% of 2019 revenue levels and won't revert to 2019 revenue levels potentially until Q4, 2023. Retailers took extraordinary steps in 2020. The cycle is not over. Critical steps remain to break the cycle.
Cash is King
Despite 2019 being a good year for retailers, heading into 2020, the retail sector was stressed with heavy debt, increasing SG&A, tight margins, and increased competition. A Deloitte study shows that EBIT for the retail industry has been in decline since 2014.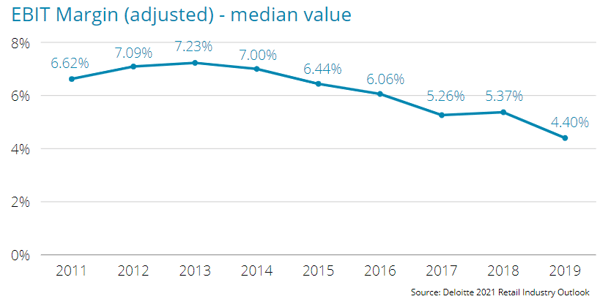 Another study by BDO study reveals that only 49% of retailers have enough cash reserves to cover three months or less of expenses. Hence, It's not surprising that 94% of retailers secured outside capital mostly to remain stable or drive a turnaround strategy.
Retailers must re-evaluate their inventory performance approaches in planning, execution, and fulfillment in terms of capital. An item sitting in a warehouse or store is tied-up capital - and traditional inventory management processes and measurements need reevaluation.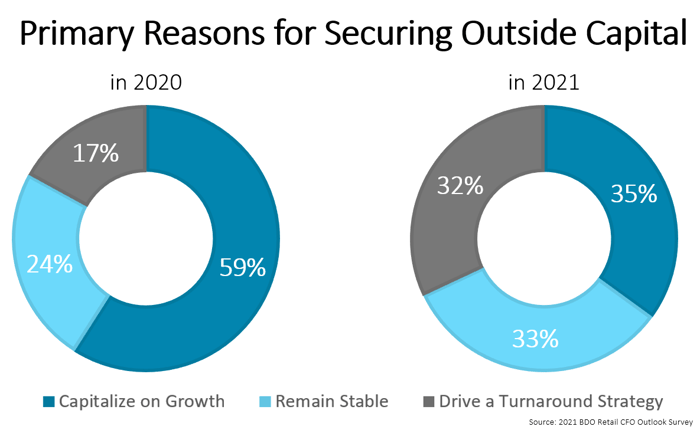 A Store or Space?
Is it a Store or a Space? A store has a singular purpose along with a heavy burden. A space has various opportunities: to sell, to fulfill, to be a showroom, an experience center, a service center, or a combination of the prior. While many retailers now use their stores to support fulfillment, it has been an add-on task, leading to substandard results. In an anuit.ai analysis of a fashion retailer, only 2% of orders were being fulfilled by the preferred store. Additionally, 40% of initial fulfillment requests were rejected by the store. Every stores' purpose within each retailer's ecosystem needs reexamination in supporting the customer shopping journey, experience, and other stores in the region.
Encourage your Workforce's Problem-Solving Skills
Surviving this generational transformation requires problem-solving people with digital skills. During the early months of the pandemic, retailers scrapped sacred processes and found creative solutions. While more sustainable solutions need to be found, retailers must resist the urge to go back to traditional methods. Revenue will return, but business will not be the same.
Walk the Talk
At one job I had, the mantra was, "Our customers are the #1 Priority." Since customers "are the #1 priority" when a customer arrived, I would ask if they needed help and support them until they were satisfied. Common sense, right? Yet during my review, a manager told me to spend less time with customers - despite receiving 3x more customer satisfaction cards than the next person. I quit two weeks later.
Define Measurements of Success
We're influenced by how we are measured, and traditional measures need to be adjusted. When buy-online pickup in-store (BOPIS) first emerged, conflicts arose on who (the store or online) got credit for the sale. Others worried about the cannibalization of their stores. These measurement conflicts slowed retailers' efforts in doing what was best for the business. At other retailers, they manifested into questionable practices.
Technology Investments & Adoption
Retailers require solutions that are fast in time to value, drive digital transformation, actionize data, provide agility, and lift team performance through insights, automation, and connected decisions. If these solutions maximize a retailer's current technology stack, avoiding the need to rip and replace, even better.
AI solutions are the path forward. "AI investment is particularly important right now because of margin compression. By investing more in AI, it could create efficiencies while reacting to customers' needs more quickly." - Deloitte Principal. Yet, as Maria Wang, VP at antuit.ai, points out that 84% of digital transformation projects fail to deliver their expected results, some of which can be attributed to a lacking AI adoption strategy.
While the right AI solution is needed, so is the emphasis on its adoption.
Editorial note – Because we were teenage boys, Matt would use an expletive adjective with "It's a vicious cycle." But for editorial reasons, we left it out.