Depleted revenue, compressed margins, short on capital, a slimmed-down workforce, plus an infrastructure not designed for an omnichannel volume consisting of 40-60% of total sales. Not an ideal predicament. Will business return to normal? No.

Don't expect it always to be exactly as it is now either. Unfortunately, early in the pandemic many failed to accept this reality. Less than six months in, 46% of fashion retailers believed business conditions would return to normal in a month to a year. Just 6% thought it would take a few years, and only 1% affirmed that changes were permanent. What does this mean now? Lost time. If you believe things will return to normal, you hunker down and hold out. If you think things have changed, you prepare for what's coming.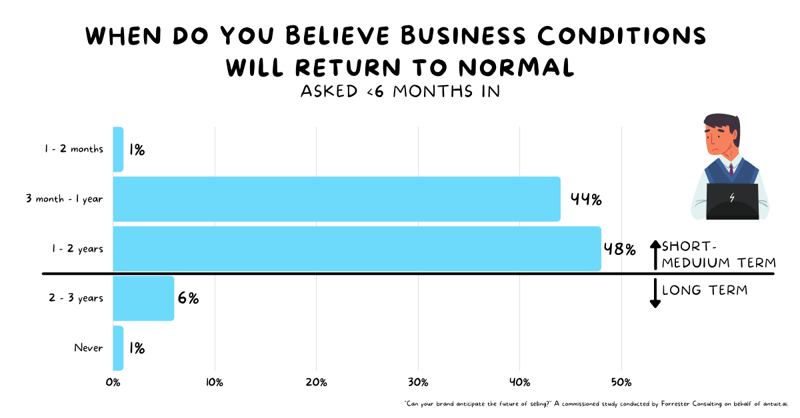 After slogging through 2020, the mood shifted. Now, nearly every retailer (88%) listed digital acceleration as an investment initiative for 20211. But what of those that didn't or weren't able to invest in digital transformation in 2020? Can they catch up? The good news, according to Deloitte, is that the first-mover advantage has passed. Retailers can catch up if they focus on the advanced digital AI initiatives that are effective and efficient2. But that previous statement is broad. So where to start?
When you're bleeding, the first thing you do is stop the bleeding. Or, in the case of retail, stop bleeding margin. The increase in omnichannel fulfillment has cost retailers up to 8 percentage points of margin3. This is directly related to poor inventory allocation. Why? According to some of our analysis:
>50% of orders are multi-unit, and most of those are split ship4
>40% of orders are outside of the contingent zone for shipping4
Additionally, during the holiday season at one fashion retailer, 40% of fulfillment requests of stores were initially rejected, and the preferred store filled only 2% of orders4. Two percent! Do you even have a preferred store at that point? So, not only are you increasing shipping costs, but you can't accurately plan your labor in those situations. You could argue that you should focus on improving your fulfillment decisions. This would help, and we do have solutions that solve this. But fulfillment decisions are 100% reliant on where the inventory is. And if the merchandise is in the wrong place, there is only so much you can do. Essentially, you are trying to manage a problem instead of fixing the source of the problem.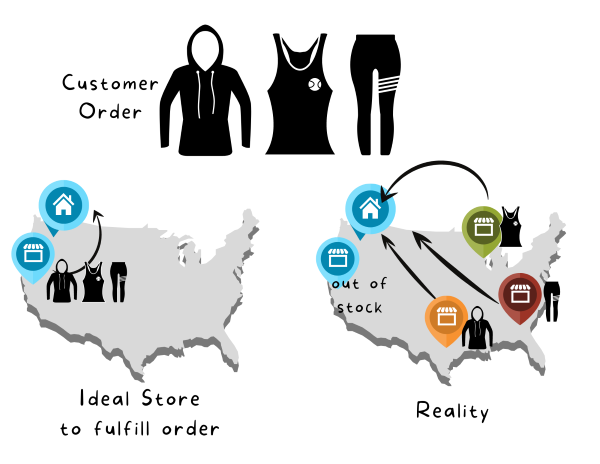 Allocating inventory for omnichannel demand has been shown to improve sell-through and reduce shipping costs. Yet, it requires anticipating customer demand which many retailers didn't worry about before. Less than 10% had the capability according to one study. Now, retailers must determine the stores that customers will buy, pickup, and return from, plus know the stores that will ship customer orders. Retailers must understand this to allocate their product across distribution centers and stores, maximize their labor force efficiently, and minimize their shipping costs. Getting this right improves gross margin, inventory turns, ship completes and, most importantly, customer satisfaction.
Right Product. Right Place. Right Time. It's always been that way. AI/ML solutions have advanced significantly, enabling omnichannel predictions – even in the highly seasonal, one-time buy world of fashion – making it possible to catch up and stop the bleeding.
Sources:
Deloitte: 2021 retail industry outlook
Deloitte: 2021 outlook for the US technology industry
IHL Group: 2021 Store Matters: How Retail Still Runs Through Local Stores in Digital Age
antuit.ai 2020, customer data analysis