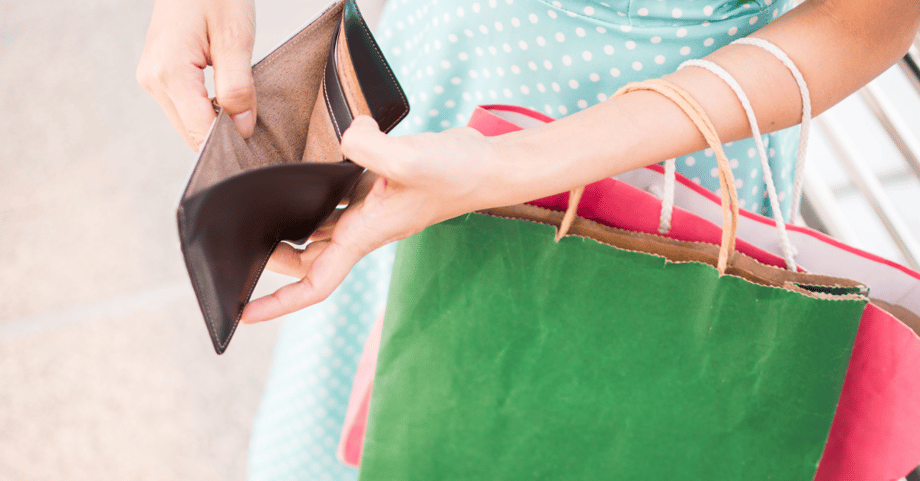 Quoting the Dalai Lama, "disagreement is something normal". While it's fair to say there's plenty of disagreement among many issues these days, most consumers—across all income levels—generally agree on something: a sense of pessimism surrounding our current economy.
So says the Index of Consumer Sentiment, a widely regarded metric from the Surveys of Consumers, as tabulated by the University of Michigan. As illustrated below, the combined index hit an all-time low this past August—dipping below its previous nadir, during the recessionary doldrums of 1980.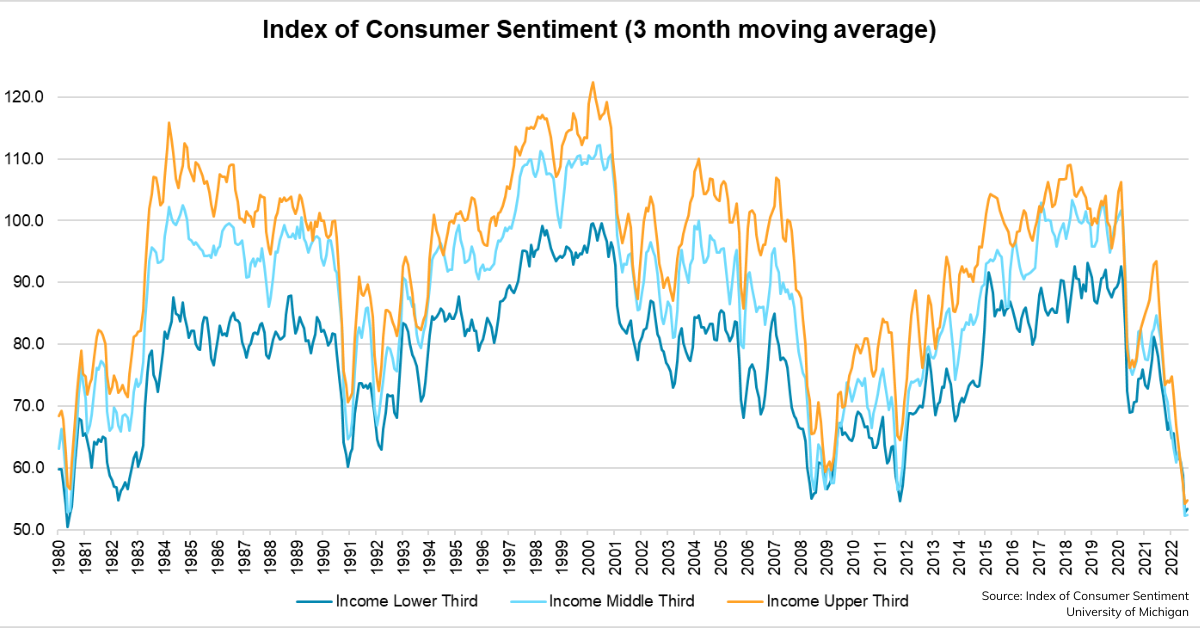 Unlike other periods across this 42-year span, when the upper-income third of respondents generally felt more optimistic than the middle- and lower-income tiers, all three lines now converge in a sharp nosedive—as consumers everywhere feel the effects of ongoing supply chain disruptions, inflation, and rising interest rates.
One more bit of the "old normal" out the window in 2022.
In turn, what does this mean for consumer spending heading into the critical holiday shopping season? Deloitte forecasts overall holiday sales to increase only between a sluggish 4-6%, while Mastercard's SpendingPulse study expects a 7.1% increase in sales, with e-commerce increasing by 4.2%.
Adobe likewise released its online shopping forecast for 2022, projecting a modest growth of 2.5% YOY. The Adobe report also highlighted that retailers are discounting earlier than usual to pull forward holiday sales and unload some excess inventory. This observation aligns with the prediction of our CEO, Sivakumar Lakshmanan, as reported in RIS News.
"Retailers will continue to deal with an inventory glut throughout the holiday season. Most retailers had already ordered their goods earlier in the year when economic conditions were not as cautious. Despite YOY retail sales growth, they are not keeping up with inflation; hence, unit sales are down. The headwinds are strong. We expect consumers to shop early for the holidays, which retailers can capitalize upon with early discounting."
As inventory levels capriciously shift between overstock and out-of-stocks, we expect continued spikes and dips in consumer demand, with a supply chain in constant catchup mode. The IHL Group recently reported a $2 trillion inventory distortion worldwide, a marked increase of 12.2% since 2020. But as that study also points out, leading-edge technology is playing a leading role in resolving this issue, citing an $86 billion reduction in inventory disruption for consumer staples categories.
The overall business environment for CPGs continues to a dramatic shift. Cyclical highs and lows are nothing new, but in this emerging post-pandemic era, patterns that once unfolded over 3-5 years can now seemingly turn on a dime—and companies can't adjust fast enough without adopting advanced, data-driven tools.
A reactive posture—playing catch-up with capricious market demand—is playing a losing game. How often did you think your forecast was correct, only to fall apart? Or was it right at the time, but some unforeseen factor made it too difficult to adjust quickly?
The more granular-level data you have at your fingertips, the more demand drivers you can leverage within a shorter timeframe—and the smarter inventory decisions you can make. This delivers needed agility to even the largest organizations. By incorporating additional demand drivers, from analyzing economic trends to gauging the likely effectiveness of promotions, you can loop in data forecasting across the organization—cutting through bureaucracy, silos, and bias to deliver actionable data-backed results. At the end of the day, your end-to-end operations are more efficient, your relationships with retail partners are proactive and reliable, and your brand reputation among consumers remains strong in a volatile marketplace.
To find out more about how companies use demand intelligence to make smarter inventory decisions, click here.